Looking to boost your income by monetizing your website traffic? Amazon affiliate marketing presents an unparalleled opportunity for content creators and site owners to earn lucrative commissions.
With over 200 million global customers and extensive product selection, Amazon's trusted brand makes their affiliate program highly profitable to join.
But getting started as a beginner can seem daunting.
In this comprehensive guide, we'll walk through an easy 7-step process to launch Amazon affiliate marketing and start earning referral fees from your audience.
Let's dive in!
Introduction to Amazon Affiliate Marketing
Amazon Associates is an affiliate marketing program that lets you earn commission by linking to Amazon products from your website or other digital assets.
It works by providing unique affiliate links tied to your Amazon account tracking ID. When a visitor clicks your affiliate link and buys that product within 24 hours, you earn an advertising fee.
The commission rates range from 1% to 10% depending on the item's category. For example, a $100 appliance nets a 4% or $4 commission. But a $500 TV earns 10% or $50.
Benefits of their program include:
Free to join: No cost to become an Amazon Associate
Massive product range: Link to millions of items in every category
Trusted brand: Readers recognize and trust buying via Amazon
High commission rates: Up to 10% on select electronics, tools, furniture, jewelry and more
Global platform: You can promote Amazon sites worldwide
This affiliate model is perfectly aligned with content websites, blogs, YouTube channels, email newsletters, and other assets that attract engaged niche audiences. But you can also leverage social media, forums, and more to promote your links.
let's explore the step-by-step process to launch Amazon affiliate marketing.
Step 1: Sign Up for an Amazon Associates Account
Getting approved as an Amazon Associate is straightforward:
If you already have an Amazon account, provide those existing credentials, otherwise create a new account.
Submit your website URL, niche topics, and estimated monthly visitors.
Agree to the program policies.
Click "Submit" and wait for Amazon's review.
Once approved, you'll receive a confirmation email.
Access your Associates dashboard to generate affiliate links.
Ensure your website has valuable content and gets at minimum 500 visits per month. Have patience as approval may take a few weeks depending on multiple factors.
Step 2: Strategically Choose Products to Promote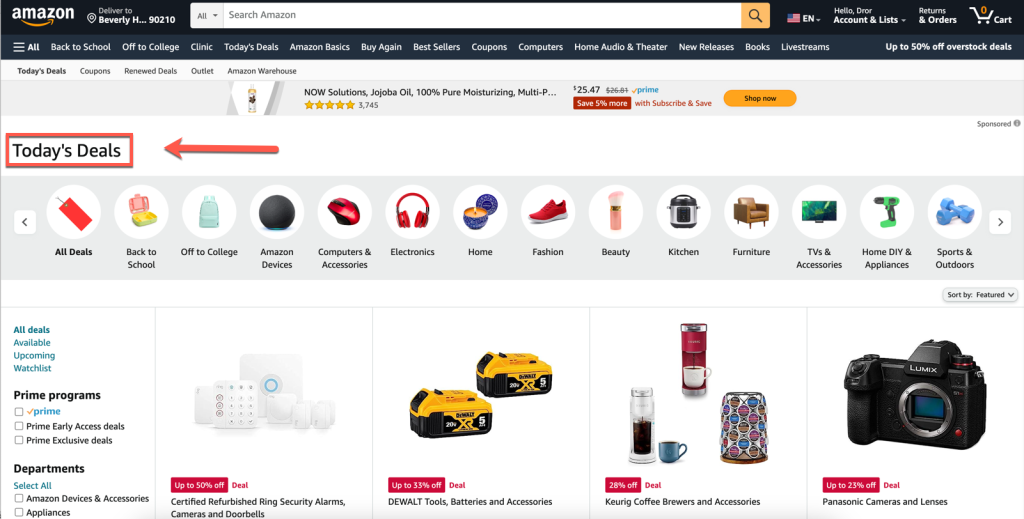 The key strategy for earning commissions is thoughtfully choosing which products to promote tailored to your audience's interests.
When browsing the millions of items on Amazon, look for:
Strong relevance to your website's niche, content focus and audience demographic
Positive reviews and high demand indicating popularity
High commission percentages on the items
New releases, limited-time deals, and seasonal offers
Avoid over-promoting products. Mix affiliate links naturally into your content for highest conversions.
Step 3: Generate Custom Affiliate Links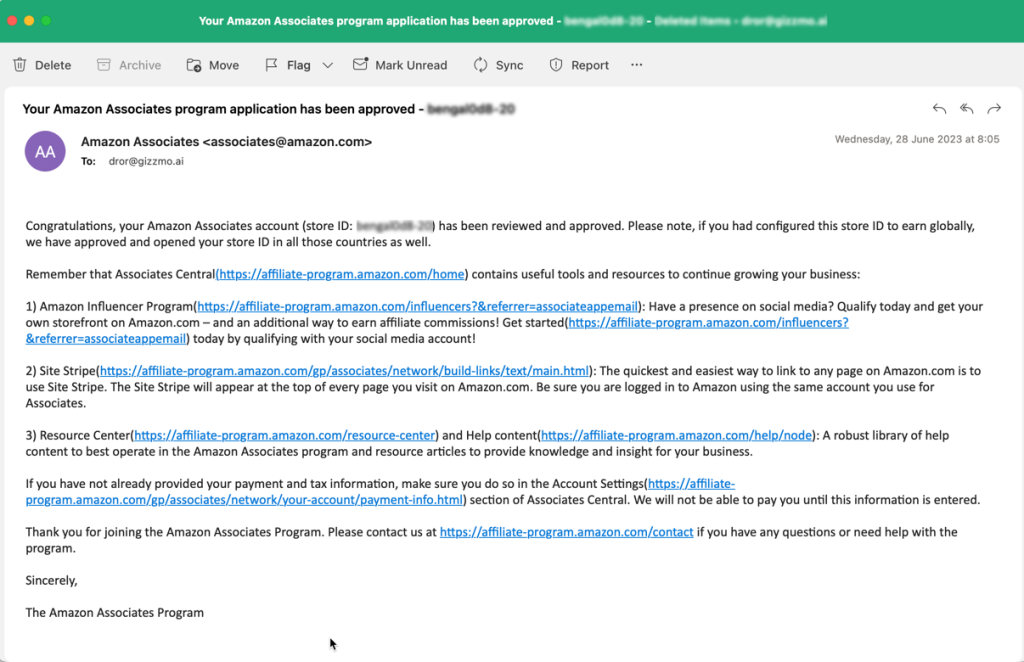 Once approved for Associates, create unique affiliate links using Amazon's Product Linking tool:
Login to your Associates dashboard
Navigate to the Product Linking page
Search for a specific product you want to promote
Click "Get Link" to generate a distinct affiliate link
Choose text, image, banner, or other link formats
Use the links in your content, sidebars, etc.
Double check each contains your Associate ID to properly track referrals and credit your account.
Step 4: Promote Your Links Strategically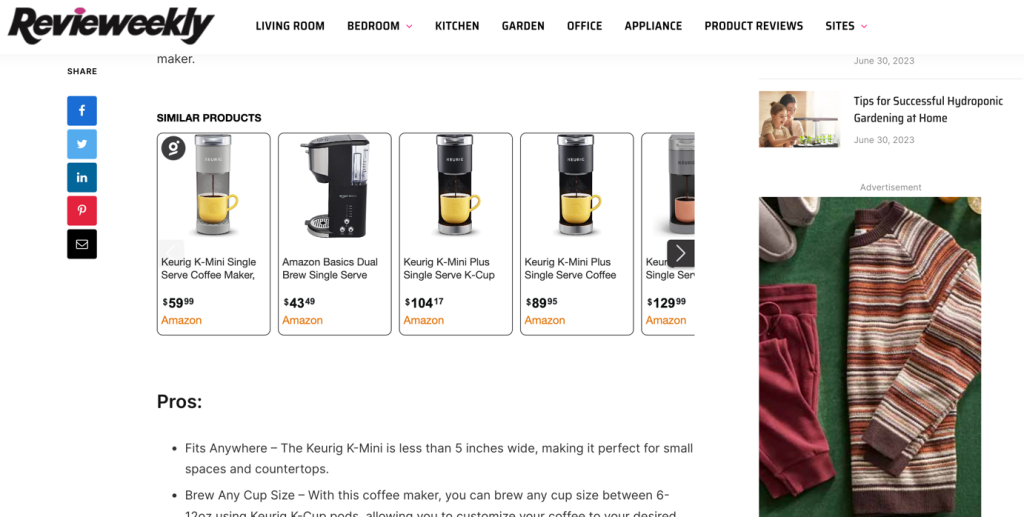 You have endless options for effectively sharing your Amazon affiliate links:
Insert text links into relevant blog posts, articles, and product reviews
Add image links, carousels, banners in sidebars, product pages, etc.
Promote timely deals and products via social media
Share affiliate links on YouTube video descriptions under featured products
Include links in your email newsletter promoting new items
And more! Get creative with your assets.
Place links near related content for better context. Vary your approaches over time.
Step 5: Track Performance Metrics
Closely monitoring your affiliate account analytics is crucial for ongoing optimization and growth. You can:
View total lifetime affiliate earnings and monthly commission trends
Identify highest converting products
Assess traffic sources and reader engagement metrics
Optimize link placement based on performance data
Uncover new trending products to promote
Continuously refine your promotional approach using actionable insights from your dashboard.
Step 6: Expand Your Amazon Affiliate Reach
Once you gain momentum, consider expanding your affiliate efforts through:
Launching affiliate sites in other Amazon marketplaces
Diversifying traffic sources to increase link exposure
Creating roundups and comparisons with multiple affiliate links
Promoting timely new arrivals, deals, holiday offers
Recruiting influencers to share your affiliate links
Trying link redirect services to share links on various platforms
Scale your promotions through persistence, creativity and ongoing optimization.
Step 7: Maximize Lifetime Value of Referred Customers
The key to long-term affiliate marketing success is maximizing the lifetime value of each customer referred to Amazon. This means focusing on:
Building relationships and trust with your audience
Promoting products most relevant to their needs
Providing excellent customer service experiences
Developing loyal repeat customers who buy again through your links
Expanding your offerings to meet their evolving needs
By providing ongoing value, you boost satisfaction and the chances visitors buy again down the road.
The Opportunity of Amazon Affiliate Marketing
Gaining commissions by linking to the world's largest ecommerce marketplace is an incredible opportunity for content creators and site owners in any niche.
Hopefully this beginner's guide provided you with an easy-to-follow blueprint for launching your own Amazon affiliate marketing program from scratch.
Remember to choose products suited to your audience, creatively integrate links into compelling content, track performance diligently, and scale your efforts over time.
The income potential is immense given Amazon's hundreds of millions of potential buyers.
Ready to start earning referral fees from your website traffic through Amazon's trusted program? Sign up to become an Amazon Associate today!